---
Product Description
FZ-CALM is a new lube with a hydroxy compound base and no silicone. Upon application, FZ-CALM instantly creates a long-lasting smooth, controllable, and dampened feel. Cleanup is easy! FZ-CALM wipes off cleanly with little residue. 
FZ-CALM is fully compatible with our other lubricants. Please do not consume.
Our Promise to You
All of our products are guaranteed to be free of defects, or we will replace and reship at no cost to you. Please contact us within 4 weeks (28 days) past the delivery date to report any issues with items you have purchased.
Please note that some new cubes when being used for the first few times may experience what is termed a "pop". This is when one or more parts of a puzzle pop out without any damage actually being done to any of the pieces. This also occurs from time to time during normal usage. Pops are typically not considered a defect if the parts which come off can be reassembled by hand.
The corners on 2x2 puzzles should not be twisted as doing so may snap the piece. Damage caused by corner twisting is not considered to be a defect.
Fast & Free Shipping Available!
Free standard U.S. shipping (includes Hawaii, Alaska, and AFO/APO) (2-5 business days) is offered for orders with a subtotal of $55.00+. Free expedited shipping (1-3 business days) is offered at $85.00+.
All orders are shipped from our New York warehouse.
Orders are shipped the same business day they are placed, or the next business day. The cutoff for same day shipping is 3PM EST.
There is no processing/handling surcharge — all our shipping rates are at rock-bottom.
For our customers outside the U.S.:
We ship to all countries not sanctioned by the U.S. government.
We advise that you look into your country's customs laws before ordering.
Buy more and save!
| Quantity | Discount |
| --- | --- |
| 2-5 | 5% off |
| 6-10 | 10% off |
| 11+ | 15% off |
1Different variants of the same product can be mixed and matched
2Products on sale do not qualify for bulk discounts
Product Specifications

Manufacturer
TheCubicle
Type
Lube
Added
2023-08-08
Gross Weight
6g
one of the best lubes ive ever tried
i've tried a lot of lubes, but this is definitely my favorite.
It's just alright
Really nothing amazing about this lube. It slows the cube down some and makes it a bit more controllable. Feels very different than silicone...not in a great way in my opinion. I can't see using this lube all by itself. It really needs some silicone lube to go with it to make it smooth and cushioned. Going to just stick to silicone lubes myself. Won't be recommending this to anyone.
great lube
The lube makes my cube nice and smooth. The viscosity is more than mystic but less than silk. I think it does not have as much cushion as mystic and is a little slower than Mystic.
If I were to make a cubicle stats page I would rate it:
Speed: 3
Viscosity: 2 or 3
cushion:3 or 4
Bro
This is the best lube ever!!! It makes your cube feel like butter and also very smooth
great lube
feels very nice you should buy
Best Lube
First off, get the 10cc, I bought the 3cc just to try it and I can guarantee you that I will be buying more when I run out. This lube is amazing, it manages to make your puzzle very controlable while not sacrificing its speed too much like some other lubes do. This lube also gives your cube a very enjoyable buttery smooth feel that just makes me want to keep solving.
Conclusion:
Get it
Get the 10cc, this stuff is LIT
Unlike all of the others, I've tried. There is a smoothness factor that is different than anything I've ever felt before. It feels buttery smooth with a hint of sandy feeling. Unlike mystic which has more of a gliding feeling. I'm getting a lot less lockups with this stuff.
best lube so far (in my opinion)
this lube is so fast tgat it felt like water was in my cube. Not ruining it, but making it feel much more glidier and honestly I think you can't go wrong getting this for yourself!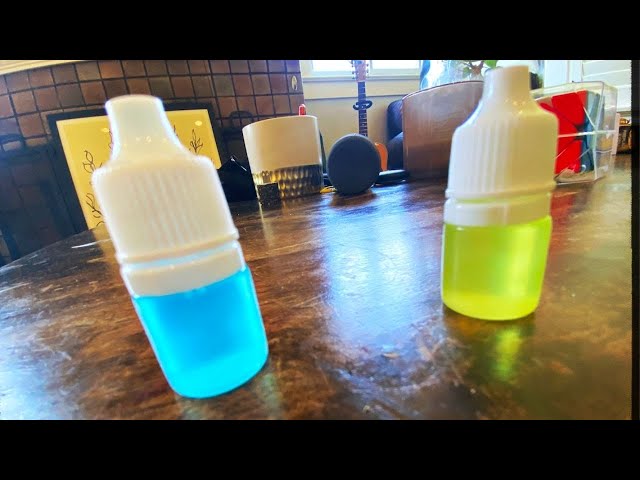 Tried at nats, its a nice lube
I tried this at US nationals, it feels extremely plush and smooth, and slows down/makes your cube more controllable. kind of like silk.