---
Product Description
FZ-RUSH is a new lube with a hydroxy compound base and no silicone. Upon application, FZ-RUSH instantly creates a long-lasting fast and comfortable feel. Cleanup is easy! FZ-RUSH wipes off cleanly with little residue. 
FZ-RUSH is fully compatible with our other lubricants. Please do not consume.
Our Promise to You
All of our products are guaranteed to be free of defects, or we will replace and reship at no cost to you. Please contact us within 4 weeks (28 days) past the delivery date to report any issues with items you have purchased.
Please note that some new cubes when being used for the first few times may experience what is termed a "pop". This is when one or more parts of a puzzle pop out without any damage actually being done to any of the pieces. This also occurs from time to time during normal usage. Pops are typically not considered a defect if the parts which come off can be reassembled by hand.
The corners on 2x2 puzzles should not be twisted as doing so may snap the piece. Damage caused by corner twisting is not considered to be a defect.
Fast & Free Shipping Available!
Free standard U.S. shipping (includes Hawaii, Alaska, and AFO/APO) (2-5 business days) is offered for orders with a subtotal of $55.00+. Free expedited shipping (1-3 business days) is offered at $85.00+.
All orders are shipped from our New York warehouse.
Orders are shipped the same business day they are placed, or the next business day. The cutoff for same day shipping is 3PM EST.
There is no processing/handling surcharge — all our shipping rates are at rock-bottom.
For our customers outside the U.S.:
We ship to all countries not sanctioned by the U.S. government.
We advise that you look into your country's customs laws before ordering.
Buy more and save!
| Quantity | Discount |
| --- | --- |
| 2-5 | 5% off |
| 6-10 | 10% off |
| 11+ | 15% off |
1Different variants of the same product can be mixed and matched
2Products on sale do not qualify for bulk discounts
Product Specifications

Manufacturer
TheCubicle
Type
Lube
Added
2023-08-08
Gross Weight
6g
Some of the only lube I use now
I was excited to get this lube when it first came out because I've had issues with silicone buildup and the need to clean out my puzzle every so often, which became a chore. I'm glad to say it lives up the to the hype! I put it on the pieces of my cube alongside Angstrom Gravitas, and FZ-Calm on the tracks. It lasts longer than other faster lubes I've had, and with no gumminess build-up, this is just about the best fast lube I've come across (yes, even DNM for me). I only gave it 4 stars because it will not work as well in a vacuum (which is why I combined it with Gravitas), but it is still a great lube nonetheless.
Soo smooth
I love it
It really makes the cube faster while still not too fast
VERY GOOD LUBE
THIS LUBE IS WORTH GETTING because all MY CUBES STARTED TO Turn VERY WELL after i put this lube in and i broke all my pb with this and my sqaun feel like if t was maglev
woww, underatted
Everybody told me to buy 10cc fz calm, 3cc fz rush, so I did. Everyone says fz calm is better, and I agree, but this is still insane, and in my opinion, better than mystic, a very similar lubricant to this. Buy 10cc of both, they're awesome!
Not worth the hype
There are a lot of big claims about how amazing this new lube is, but it fails to live up to any of the hype for me. It is sticky! Used a few drops in some new puzzles and it beads up on the internals and works its way out of the cube to the exterior making a sticky mess on your fingers. It does wipe off the puzzle pretty well, but not your hands. Had to keep washing my hands to get this stuff off. I opted to remove this and the other FZ Calm and stick with silicone. There was also a really weird reaction of this lube with the factory lube in a Tornado V3. It became almost gritty or papery feeling after adding Rush. Skip this product and stick with tried and true silicone. Will definitely recommend people avoid this product entirely. If you do try it out, start with a small sampler.
Cushioned and very fast
Both cushioning and speed in the same lube. Turning sound is clearly muffled. The cube also becomes more slippery, almost too fast. It is an advanced lube with a welcome combination of features.
Amazing Lube
This is the only cube lube ive used, and its amazing. Instantly made my Super RS3M 2022 much faster, and smoother. My cube is a tiny bit uncontrollable but I think I just put a tad too much lube. 5/5 would reccomend, great price for a great performance.
Sticky Lube
When I first tried this out at nationals. it felt less fast than the FZ-Calm but still swift. I couldn't tell it was a water lubricant but it was still smooth and unique. My key takeaway from this lube is its smoothness. No other lubes from the cubicle have been this soft and this is why this is one of my favorite lubes out there. (and yes I have all of the lubes).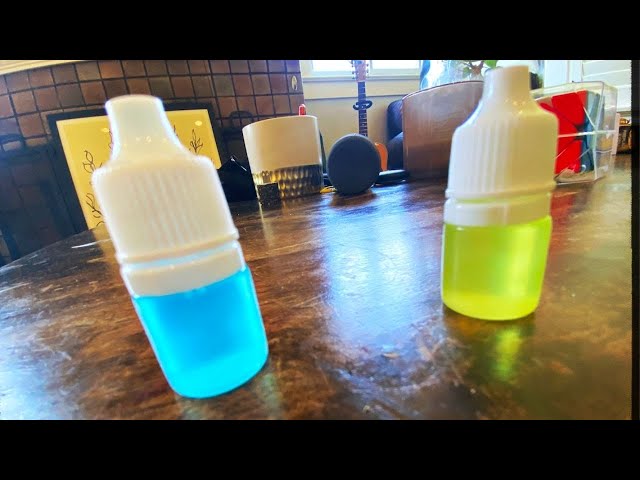 Great all around!
This lube was at bats only thing is the color and attributes were opposite then these ones but the lubes are amazing the speed is there without losing some control so 10/10 for me. They also wipe off easily so thats a plus.
They had free samples at Nationals, and I tried it in my WR M V9. It instantly made the cube softer and faster, but not less controllable. I would highly recommend this as a good all-around lube.