Great
A bit slow out of the box but once you play with it a lot it gets really good
i like it
it is way better than the one i bought in 2017 but out of the box i feel that the layers are a little too tight and idk how to loosen them
great cube
This cube is a good starter square 1 and the magnets are great
All you could want in a budget square one
Turns smooth and fast, magnets are an appropriate strength, good right out of the box. My only criticism is that it doesn't come with black piece replacements for the yellow side but the box is taller than the cube so it looks like it might have space for them and gets your hopes up, overall great
So smooth
Turns really smooth with a little bit of lube.
Awesome Square-1
This is a great cube, the magnets feel really good.
If you want a square-1, this is a great candidate. If you don't know if you want a square-1, it's literally what it says on the tin: It makes you start from square one, since you can't reuse any of your 3x3 knowledge here. If you're up for the challenge, it's an awesome solve though! Extremely unique concept (compared to "normal" cubes, anyways) and awesome execution!
Amazing Square-1
I have learned how to solve and it is about the same difficulty as a normal 3x3 (watch the link for a very good tutorial) it and it is very smooth, turns well, I have had zero lock-ups and still with no lube it turns really well. very satisfied with my purchase. Can't wait to get more amazing cubes/not quite cube from the cubicle!
and here is my paper and the video I used to solve it: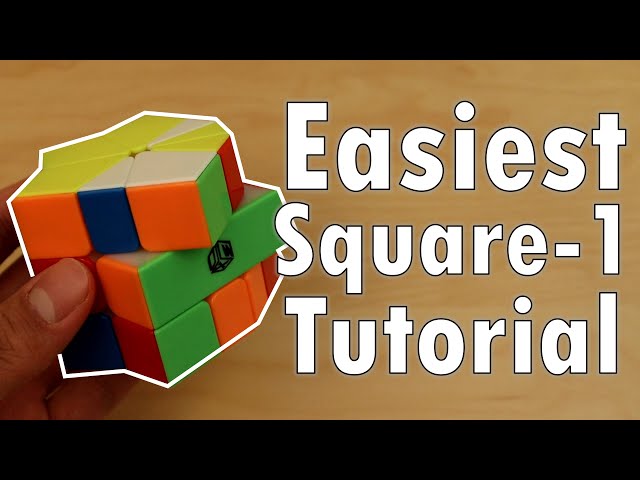 great cube
Very good cube but a little dry to be expected with no lube whatsoever. turns well and I still haven't solved it on my second day with it.
Overall very fun turns extremely well the corner cutting could be better on default tensionings but I haven't had any lock ups and I'm not looking for speed not fun (If you are looking for speed don't look at this comment) :D
Disappointed
I have ordered several cubes from this sight and got one which isn't working right. Was hoping to just exchange it but having to send multiple videos and correspondence. Wanting to send "parts", instead of replacing.