---
Product Description
The GAN 11 M Duo 3x3 is a new, more affordable variation of their popular GAN 11 M Pro. This cube has the same construction as the famous flagship but without the magnet adjustment features. The result is an ultralight 60g cube that is $18 cheaper. Cut cost, not performance! 
 aka:  gan 11mduo
Comes with:
GAN 11 M Duo
GAN Cube Bag
Tension adjustment tool
Extra tension nuts
Our Promise to You
All of our products are guaranteed to be free of defects, or we will replace and reship at no cost to you. Please contact us within 4 weeks (28 days) past the delivery date to report any issues with items you have purchased.
Please note that some new cubes when being used for the first few times may experience what is termed a "pop". This is when one or more parts of a puzzle pop out without any damage actually being done to any of the pieces. This also occurs from time to time during normal usage. Pops are typically not considered a defect if the parts which come off can be reassembled by hand.
Fast & Free Shipping Available!
Free standard U.S. shipping (includes Hawaii, Alaska, and AFO/APO) (2-5 business days) is offered for orders with a subtotal of $45.00+. Free expedited shipping (1-3 business days) is offered at $75.00+.
All orders are shipped from our New York warehouse.
Orders are shipped the same business day they are placed, or the next business day. The cutoff for same day shipping is 3PM EST.
There is no processing/handling surcharge — all our shipping rates are at rock-bottom.
For our customers outside the U.S.:
We ship to all countries not sanctioned by the U.S. government.
We advise that you look into your country's customs laws before ordering.
Lightweight
I love this cube. I love the customization, the smooth feel, I only have one problem: the weight. I know this is my fault for buying it but when I turn it I sometimes slip with my fingers and do s moves or something that does not contribute to the algorithm that I am doing. If you want to see a full review and unboxing, check out my video down below.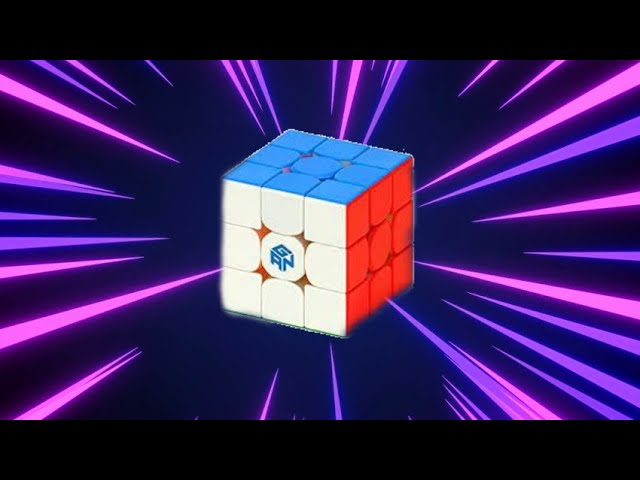 Actually amazing
I mean, first of all, this thing is incredibly light. My past cubes have been really heavy, like around 80g, and this one literally feels like i am holding air. the turning and corner cutting is great and the magnets are perfect (for me at least). I am really happy with the purchase this is a great cube
Greatish cube
Its a great cube it just isn't as quite or smooth as the 11 m pro and it feels a bit more blocky because the= magnets feel a bit stronger
Very good cube
take this cube because it is very good and not expensive like the pro just order duo it is incredible
It's really good but needs maintenance frequently
EDIT: I've been using this cube for a month now and all I can say is that its performance is really inconsistent. The first couple days of the cube were extremely delightful, I thought the cube was the perfect cube for me but after a while, it gets weird with its magnet strength and you need to play with the lubing, tension, and all to fix it. In my honest opinion, this cube performs better without any lube; though I still wouldn't suggest playing with the cube with no lube since lubing a cube helps extend the quality/life-span of a cube & this cube is expensive as hek
Best Cube Ever
Awesome best cube I've ever tried feels very lite and airy and the magnet strong like I like it.
no corner cut more lock ups
hey, I bought this cube and tried it but then I realised it couldn't corner cut 45 degrees more like 30 and this perventet my good solves to make all the algorithms a lock up its super annoying and this is more like a begginer cube than speed cube I pissed if u can tell I was done with oll at 5 sec but a pll I ofc got 2 lock ups wich made it a 10,89 solve
magnets not glued in securely
I thought I was the only one that this happened to. I fixed 1 pair already and now 2 more edge pieces magnets are loose now. It's not the end of the world but it's a bum out. Over all I give this cube 4 stars. It's still an amazing cube but Gan could have done better with this cube.