---
Product Description
The MoYu Super RS3 M 2022 3x3 the latest cube in MoYu's famous entry level 3x3 series.
3 versions are available:
rs3m super, superrs3, rs3msuper, rs3super, moyu rs3 super
Our Promise to You
All of our products are guaranteed to be free of defects, or we will replace and reship at no cost to you. Please contact us within 4 weeks (28 days) past the delivery date to report any issues with items you have purchased.
Please note that some new cubes when being used for the first few times may experience what is termed a "pop". This is when one or more parts of a puzzle pop out without any damage actually being done to any of the pieces. This also occurs from time to time during normal usage. Pops are typically not considered a defect if the parts which come off can be reassembled by hand.
The corners on 2x2 puzzles should not be twisted as doing so may snap the piece. Damage caused by corner twisting is not considered to be a defect.
Fast & Free Shipping Available!
Free standard U.S. shipping (includes Hawaii, Alaska, and AFO/APO) (2-5 business days) is offered for orders with a subtotal of $55.00+. Free expedited shipping (1-3 business days) is offered at $85.00+.
All orders are shipped from our New York warehouse.
Orders are shipped the same business day they are placed, or the next business day. The cutoff for same day shipping is 3PM EST.
There is no processing/handling surcharge — all our shipping rates are at rock-bottom.
For our customers outside the U.S.:
We ship to all countries not sanctioned by the U.S. government.
We advise that you look into your country's customs laws before ordering.
Amazing
It dropped my average by 6 seconds and fast shipping definitely using the cubicle again
Very, very fast
Especially for not being maglev, it is incredibly fast it of the box. It's too fast for me to actually turn consistently, so i don't main. I do use it for 3x3OH because my fingers aren't trained to OH solving and this cube is easy to turn.
Very good
I would say, that is is better than the normal RS3M 2020, but only after a lot of setup. I setup mine about 3 times and wiped the lube down again, until I found a good setup which consists of the spring compression being on 4 clicks and the screws being loosened a bit. For lube I think I used Silk and maybe Angstrom Dignitas.
The Ball core version is also pretty good, but I prefer the standard version at the moment, but maybe that's just because I broke it in more.
All in all I really like this cube and have been using it since I got it (It's not good for OH though)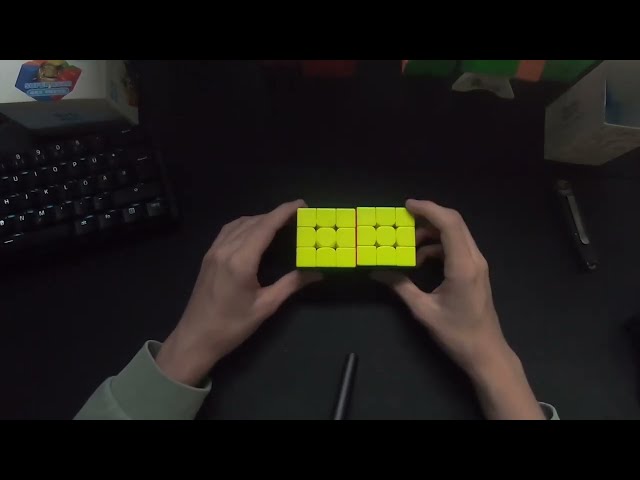 MoYu Super RS3 M 2022 3x3
this is a great cube
I bought this cube and it has been my main. you rarely need any effort to turn it , overall this a great cube for starters
decent
out of the box, it felt very sandy, dry, and tight. I couldn't get an edge piece out to see the inside. I locked up on every single algorithm at least once and it's corner cutting sucked. I had to loosen the screw depth and now it feels very loose but can corner cut. After adding weight 5 and mystic, its somewhat controllable. However, it still feels like a gan 12 but with too much dnm in it.
ok
very good better then the 2020
Can compete with the GAN 11 M in my opinion
This cube is really nice and for it's price it is definitely the best cube out there. In my opinion it is better than the 2020 version (I havent tried the 2021) and can compete with the GAN 11 M, comes in a really small box but it still has lots of accessories and a dual adjustment system. I just dont really like the sandy feel out of the box