---
Amazing 🤩
This cube is my main I got it for my birthday it turns so smooth it is also the cube I used to get my 21 second single btw I started a few months ago. I would recommend it for beginners and pros. I used it for my 29.43 comp single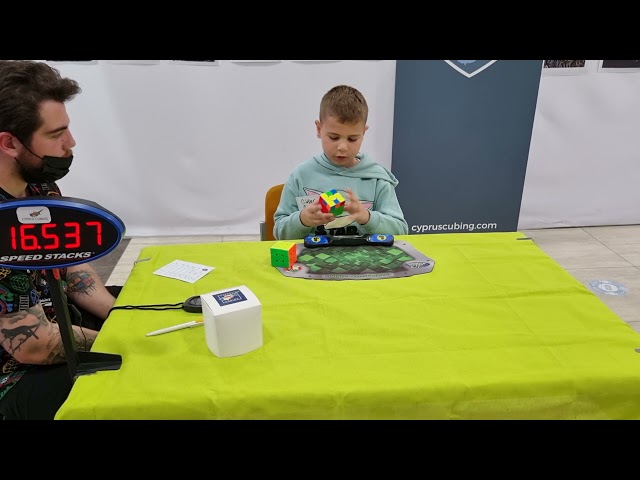 Super nice cube.
It's perfectly suitable for almost any customization, unless you are a fan of a SUPER loose cube that corner cuts anything. But other than that it just breaks in really fast and is very light. No complaints.
Wrong case, good cube
The case is white, not white and blue. It said it would come with the blue and white case.
PB renewed!
Average keeps dropping everyday! Nice to have the best cube in existence
experiment with lubes if it doesn't feel right!!
When i got this lube and lubed it, I kept getting this tacky sticky feeling when I turned. I tried different combinations of lube in all diff places and finally found the source of the sticky feeling. In the center caps under the springs I used the thicker viscosity angstrom and boom, I was getting that buttery feel that all the reviews where talking about. I personally use gravitas under the springs, dignitas in piece grooves, 2 drops of dnm-37 and 2 drops mystic.
The core magnets makes this cube feel wild. your turns snap into place while feeling very light and crisp. I use light blue inserts on #3 and 4 turns on spring tension. The core magnets allow some forgiveness to this who like a looser set up cube as well.
Great Cube
This cube feels like a suspension system is helping you solve it or something. It's just magical.
Solid
Great for any level of solver and is not hard to set up
too good
i love the cube. but since im quite slow i use the rs3m
Satisfying
My son is new cubing and enjoys it, so I surprised him with his first office GAN (11 M pro) speed cube. It's probably too much cube tech for him, but compared to his "gift bag" non-mag cube that he received, he sums this cube up to—"so satisfying!"
best flagship imo
the price is alot yes we can all agree on that however this cube is probably worth all the money. for 65$ u get over 100 different combinations for setups so if the cube doesnt fit u ootb there has to be atleast one type of setup on this cube that you will like. this cube is my main because of it's light weight, incredible speed and stability. i set up this cube with weight 5 on the core, a little bit of gravitas and to finish off 3 drops of dnm 37. this cube is by far my favourite cube in my whole collection, and i think that it is the current best flagship 3x3 on the market