---
Product Description
For $3, we will send you a brand new or like new (packaging may vary) mystery puzzle at random! This is a good chance to receive a great deal and a welcome surprise for any cuber. Your mystery puzzle is guaranteed to have a higher retail value than $3.

Mystery Puzzle Guarantee: we want your purchase of your Mystery Puzzle to be fun and worthwhile! If the Mystery Puzzle you receive was on sale when you purchased it, we will issue you store credit equal to the difference between the price of the Mystery Puzzle and the sale price. For example, if you purchase a $3 Mystery Puzzle and receive an item that was on sale for $2 at the time of purchase, we will issue you a $1 in store credit. Please contact us for guarantee claims and be sure to save the Mystery Puzzle packaging.
Packaging and accessory availability may vary. Please note all sales are final.
Interested in more Mystery Puzzles? Check out the other options:
Our Promise to You
All of our products are guaranteed to be free of defects, or we will replace and reship at no cost to you. Please contact us within 4 weeks (28 days) past the delivery date to report any issues with items you have purchased.
Please note that some new cubes when being used for the first few times may experience what is termed a "pop". This is when one or more parts of a puzzle pop out without any damage actually being done to any of the pieces. This also occurs from time to time during normal usage. Pops are typically not considered a defect if the parts which come off can be reassembled by hand.
Fast & Free Shipping Available!
Free standard U.S. shipping (includes Hawaii, Alaska, and AFO/APO) (2-5 business days) is offered for orders with a subtotal of $45.00+. Free expedited shipping (1-3 business days) is offered at $75.00+.
All orders are shipped from our New York warehouse.
Orders are shipped the same business day they are placed, or the next business day. The cutoff for same day shipping is 3PM EST.
There is no processing/handling surcharge — all our shipping rates are at rock-bottom.
For our customers outside the U.S.:
We ship to all countries not sanctioned by the U.S. government.
We advise that you look into your country's customs laws before ordering.
ok, some good, some bad
I got two of these. One of these was a cool qiyi keychain jelly cube that I liked. The other was a horrible sengshou 2x2 that broke after 2 days. Would say it's a risk to buy, but I would go with the $10 instead since I have been happier with it.
Funny
it's fun if you're starting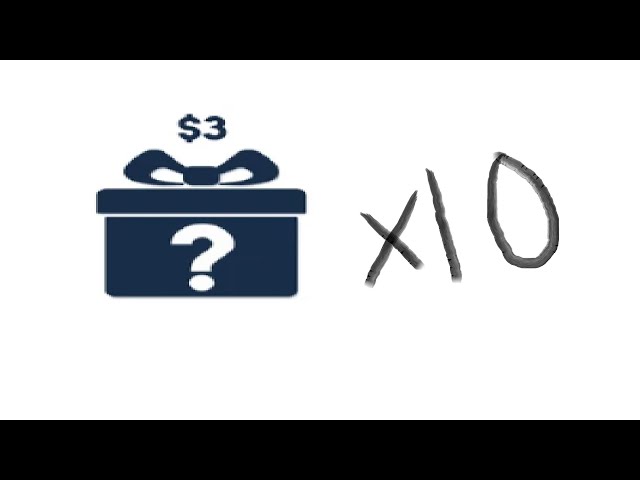 Satisfied
I received a jelly Qiyi QiCheng skewb. I enjoy collecting jelly cubes so I was pleasantly surprised. The skewb retails for $5 so I saved $2 with this purchase. Not bad!
Awesome deal!
My son was so happy to receive his mystery box which contained a bicec3x3.
$10 ivy cube!
I was happy with this cubebut you might not get what you want but it's 3 bucks so it's not like you're losing much.
2x2 mirror cube
Really good and beautiful 2x2 mirror cube.
Fun but risky
I got some cool stuff but also some worthless things. I don't complain about any cubes I get but what I don't like is getting non-cube stuff like snakes